Howell Leads Tight Leaderboard at Elite Series Finale on Oneida Lake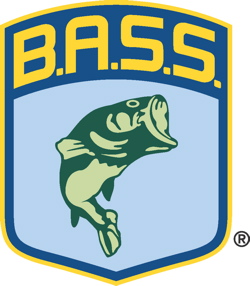 Randy Howell has treated Oneida Lake much like a complex puzzle. After four consecutive years of working the spacious fishery and building his knowledge base, the Springville, Ala., Elite pro inched one step closer to completing the puzzle with the Day 1 lead Thursday at the Ramada Champion's Choice. His 17-pound, 9-ounce limit, a mix of smallmouth and largemouth, was nearly a pound better than that of Texas' Takihiro Omori, who was second with 16-11.
Last year at an Elite event on Oneida, Howell finished 20th but missed a few key bites he said would have propelled him into the top 10. But through his mistakes he learned, changing to stronger line and sharper hooks this week. Aided by a bit of luck - Howell boated a few accidental largemouth - and Howell takes a strong lead into Day 2 of the four-day event.
"Everything clicked today," said Howell, 35. "I just listened to my instincts. I have had a lot of close calls here and I have learned every year. I head into this tournament every year tweaking some of my approach, and it paid off this year."
Fishing fans can catch all of the on-the-water action from the Ramada Champion's Choice on The Bassmasters, which airs Saturday, August 22, at 3 p.m. ET on ESPN. The daily weigh-ins for the regular-season finale and the two Elite Series postseason events in September will air live on ESPN360.com, ESPN's live broadband sports network, while a wealth of unique content will also be available at Bassmaster.com.
Howell landed 18 keepers on the day. He was targeting areas around grass lines that contained a high concentration of baitfish. After catching a healthy weight of smallmouths throughout the day, Howell decided to hit two areas that were home to largemouth.
He ended up catching a 3-pounder, and after bowing to a gut feeling he landed a largemouth at more than 4 pounds by flipping a tree in a community area. Even with the mixed bag, Howell said he would stick with the same principal pattern - working smallmouths -- Friday. He did say the weather could dictate a change but he wasn't sure whether it would come into play the rest of the weekend.
Heading into Oneida, Howell was in decent position (ninth) to qualify for the inaugural Bassmaster Elite Series postseason. The season-ending event, Toyota Trucks Championship Week, will feature the top 12 anglers in the Toyota Tundra Bassmaster Angler of the Year standings, determined after this weekend. The clutch performance for Howell put him in prime position to qualify.
While his areas were key, Howell felt that the bait and the technique were most important to landing the biggest bass.
"I didn't lose a fish today, and anytime that happens you have to feel really good," said Howell, a one-time BASS winner. "I just feel very confident right now."
In contrast to Howell, Omori strictly targeted largemouths on a successful day. The 2004 Bassmaster Classic champion caught the majority of his weight on one small grass line, which held a sizable school of largemouth. He used the rest of his day to move around the lake and explore new water.
Omori, too, is looking to qualify for a marquee event. But his 25th position in AOY points heading into Oneida puts him virtually out of postseason contention. Instead, Omori will settle for a nice backup prize, a 2010 Bassmaster Classic berth, with a decent finish here. The top 37 anglers in the AOY standings will earn entry into the 2010 Classic.
Omori wasn't committed to running the same pattern through the rest of the week. With changing weather conditions, the six-time BASS winner had practiced for smallmouth as a backup plan and said he would assess the conditions each day before choosing a focus.
"This is my best day here in four years," said Omori, referring to the past four BASS tournaments at Oneida. "I'm just thrilled with it. Now I just have to focus on qualifying for the Classic."
In third was Dustin Wilks of Rocky Mount, N.C., with 16 pounds, 4 ounces. Peter Thliveros of St. Augustine, Fla., who won an event that was partially staged on Oneida in 2007, was fourth with 15-15, and 2006 Oneida winner Tommy Biffle of Wagoner, Okla., was fifth with 15-13.
Oneida Lake is known for nail-biters, and the leaderboard held true to form after Thursday. Thirty-five of the anglers in the field are within 4 pounds of Howell.
With the culmination of the regular season, the AOY points will be locked in for the postseason. Four-time AOY Kevin VanDam (tied for 26th) and 2009 Bassmaster Classic champ Skeet Reese (ninth) are jockeying for the lead. Toyota Trucks Championship Week is set for Sept. 10-18 on two productive Alabama fisheries. The first of the two postseason tournaments, the Trophy Chase, will take place Sept. 12-13 on Lake Jordan out of Wetumpka; the finale, the Evan Williams Bourbon Trophy Triumph, is slated for Sept. 17-18 on the Alabama River from Montgomery.
In the race to qualify for the 2010 Bassmaster Classic, set for Feb. 19-21 on Lay Lake out of Birmingham, Ala., Elite Series veteran Matt Reed of Madisonville, Texas, and rookie Billy McCaghren of Mayflower, Ark., were on the bubble heading into the Champion's Choice. They are in 37th and 38th, respectively, in the Toyota Tundra Bassmaster Angler of the Year standings, but McCaghren (tied for 88th) and Reed (80th) struggled Thursday, leaving the door open for other competitors.
In other news, two Elite Series anglers had their Day 1 catch disqualified due to rules violation. Bill Lowen of North Bend, Ohio, and Bobby Lane of Lakeland, Fla., were disqualified for violating Rule C16. The applicable part of the rule states, "at no time shall a competitor have in his possession more than the tournament limit. Tournament officials will conduct checks for violation of this provision, and in the event a competitor has more than the prescribed limits in possession, shall cut down to the limit prescribed, beginning with the largest bass first."
Fans are encouraged to attend the Ramada Champion's Choice daily launches (6 a.m. ET) and weigh-ins (4 p.m.) through Sunday at Oneida Shores County Park, 9400 Bartell Rd., Brewerton. After Day 2's competition Friday, the field will be cut to the top 50 anglers for Day 3. Only the top 12 will go on to compete in Day 4.
Other activities Saturday and Sunday at the Champion's Choice will begin at 1 p.m. ET at Oneida Shores County Park, featuring the popular Dog Training & Retriever Demonstrations Brought to You by SportDog, and boat performance and demonstrations with Skeeter (Saturday).
Also Saturday, fans are invited to experience an "Ask the Experts" session with Elite pros at 3 p.m.
Sunday's activities will include the live taping of Hooked Up, hosted by ESPN Outdoors personalities Mark Zona and Tommy Sanders. The show, which will air live at 3:30 p.m. ET on Bassmaster.com, will preview Sunday's final weigh-in.
All events at the Ramada Champion's Choice are free and open to the public.
For more information, contact BASS Communications at (407) 566-2208 or visit Bassmaster.com. Visit ESPNMediaZone.com for ESPN's latest releases, schedules and other news, plus photos, video, audio clips and more.
The local sponsor of the Champion's Choice is the Syracuse Convention & Visitors Bureau.
Official sponsors of the Bassmaster Elite Series: Toyota Trucks, Berkley, BOOYAH Baits, Evan Williams Bourbon, Mercury, OPTIMA Batteries, Skeeter Boats, Yamaha Outboards.
Supporting sponsors of the Bassmaster Elite Series: Bass Pro Shops, Costa Del Mar, Ramada, SpongeTech and Triton Boats.
About BASS
For more than 40 years, BASS has served as the authority on bass fishing. With its considerable multimedia platforms and expansive tournament trail, BASS is guided by its mission to serve all fishing fans. Through its industry-leading publications Bassmaster Magazine, BASS Times and Fishing Tackle Retailer and comprehensive Web properties in ESPN360.com, ESPN's broadband sports network, Bassmaster.com, BASSInsider.com and ESPNOutdoors.com, the organization is committed to delivering content true to the lifestyle. Additionally, television programming on ESPN2 continues to provide relevant content - from tips and techniques to in-depth tournament coverage - to passionate audiences.
The organization oversees the prestigious Bassmaster tournament trail, which includes the Bassmaster Elite Series, Bassmaster Opens, Academy Sports + Outdoors Women's Bassmaster Tour and the ultimate celebration of competitive fishing, the Bassmaster Classic. Through its grassroots network, the BASS Federation Nation, BASS annually sanctions more than 20,000 events.
BASS also offers an array of services to its more than 500,000 members while spearheading progressive, positive change on issues related to conservation and water access. The organization is headquartered in Celebration, Fla.
Source: bassmaster.com (2009-08-15)